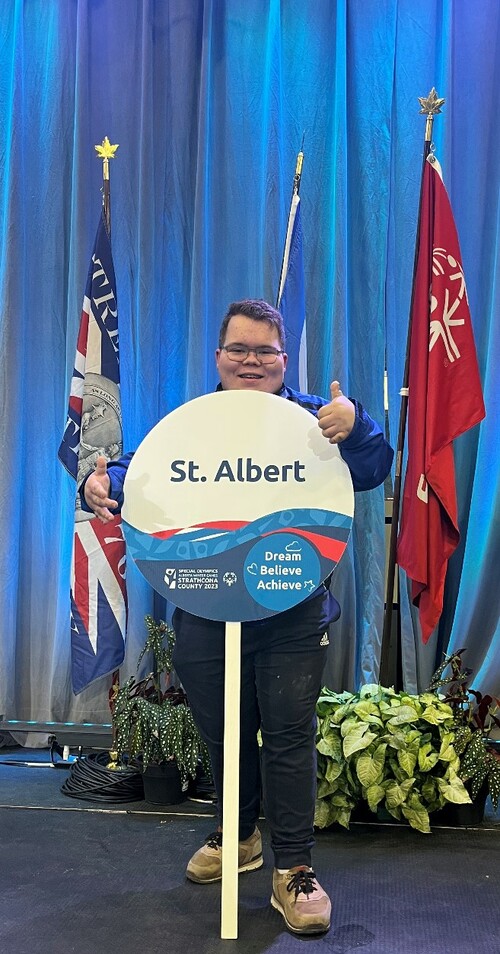 Transition to Adulthood Fair
Event Details
This event takes place on May 25th, 2023 from 5:00PM to 8:00PM at Sturgeon Composite High School.
Overview
Join us for an informative and empowering event focused on supporting life after high school for students with developmental disabilities and their families.
This event is designed to provide valuable resources and guidance on post-secondary education, employment, and independent living. Our guest speakers are experts in the field and will offer practical advice and strategies for navigating the transition to adulthood. In addition to expert speakers, we are excited to have vendors from various industries joining us to share information about employment opportunities. This is a unique opportunity to connect with supports to gain employment and learn about job training programs that can help your child achieve their career goals. Don't miss out on this chance to discover new possibilities and support your child's future success.
Featuring Presentations from: 
The Government of Alberta
Assured Income for the Severely Handicapped (AISH)
Persons with Developmental Disabilities (PDD)
Youth Advocate
Plan Edmonton
The Government of Canada
Registered Disability Savings Plan (RDSP) 
The YMCA
FASD Wrap 2.0
Presentation Schedule 
| | | | |
| --- | --- | --- | --- |
| Start Time | Room 1 | Room 2 | Room 3 |
| 5:00PM  |   | RDSP | YTP |
| 6:00PM  | AISH/PDD/Disability Advocate |   |   |
| 7:00PM  |   | FASD Wrap 2.0 | Plan Edmonton |
Featuring the following Vendors: 
Registered Disability Savings Plan (RDSP) 
Adaptabilities 
St. Albert Transit 
Aim Nursing (Capacity Assessments & Family Support for Applications)
Persons with Developmental Disabilities (PDD)
Youth Transitions Program (YTP) | YMCA Northern Alberta 
Sturgeon Adult Learning (Steps to Success)