Arts education is integral to any strong education. For young learners, creative expression comes naturally as a way to show their knowledge and daily experiences. As the student grows older, the arts continue to provide an important outlet for exploring and understanding themselves and their world.
The arts shape our thinking and our lives, and provide different methods of communicating ideas, experiences and feelings. Sturgeon Public Schools provide a wide array of opportunities for students to learn and benefit from visual, music, dance and dramatic arts.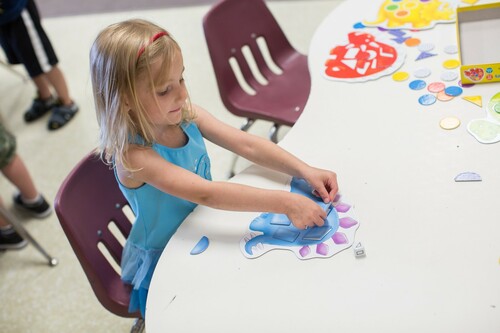 Art
Art allows students to explore their creativity and self-expression. It is a method of communicating thoughts, ideas, feelings and experiences. It also develops critical thinking and problem solving skills.
Art is taught from Kindergarten to Grade 6, and is available as an optional subject from Grades 7 to 12.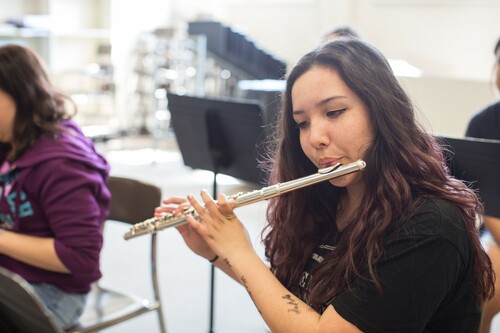 Band
Music education enriches a student's life and education. Numerous studies point to how music benefits the brain and helps kids stay engaged in school.
Sturgeon Public Schools has strong music programs at elementary, junior high and high school levels. We offer award-winning ensembles and internationally traveled bands.
Through our various programs, students can:
Learn an instrument
Join a jazz group
Play in a rock band
Perform in a concert band
Sing individually or in a choir
Perform musical theatre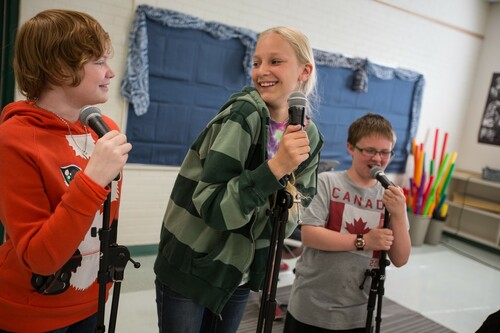 Choir
Choir gives students the opportunity to discover and develop their singing abilities. Students develop vocal, aural and theoretical skills related to music. They also gain self-esteem, positive attitudes and self-expression skills.
Choir is offered primarily as an extracurricular activity at our schools.
Dance
Dance Academy is offered to students in Grades 5 to 9 at Four Winds Public School. It develops students as athletes using the technical aspects of various styles of dance.
The instruction includes part of the student's Physical Education curriculum requirements, all Health curriculum requirements and time outlined for other subjects/optional courses for respective grade levels.
Eighty percent of the instruction is focused on dance, while the other 20 per cent is devoted to other athletic opportunities, which may include activities like swimming, jiu jitsu and rock climbing.
For specific information, contact Four Winds Public School.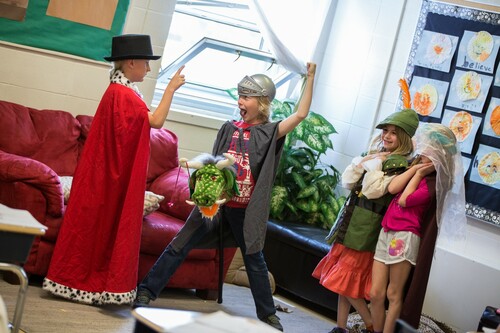 Drama & Musical Theatre
Drama is both an art form and a medium for learning and teaching. It helps develop the student as a "whole individual" and fosters a positive self-concept. It also develops discipline, confidence, concentration, communication skills, empathy and observation skills.
At Sturgeon Public Schools, dramatic expression is nurtured from Kindergarten on, and excellent drama and musical theatre programs are offered at junior high and high school levels.