Enrichment programming is available at all grade levels, from Pre-Kindergarten to high school. It provides an enhanced focus on academics and other areas of learning for students who are deemed developmentally advanced. 
Enrichment gives students the opportunity to stretch their abilities, take on extra challenges and learn alongside like-minded peers.
For information regarding Enrichment opportunities in Pre-Kindergarten programs, click here.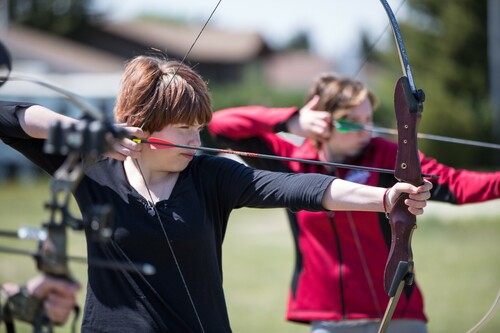 Junior High Flex
Flex is an enrichment program available for junior high students. It uses an inquiry-based learning approach that appeals to various student interests. Choice programming is offered in areas such as:
Core enrichment
Computer programming
Fine arts
Athletics
Yoga
Archery
Outdoor education
Skiing
Swimming
Skating
High School AP
Advanced Placement (AP) is a high school program that offers advanced academics. It is a good fit for students who love a challenge and wish to pursue post-secondary education after high school.
AP gives students the opportunity to earn university-level credits or advanced placement at colleges and universities worldwide. It helps students increase their confidence, stand out in the university admissions process and broaden their intellectual horizons.
It has also been shown that students master in-depth content at the university level more easily after completing AP courses in high school.