Advanced Placement (AP) Program
Advanced Placement (AP) is a high school program that offers advanced academics. It is a good fit for students who love a challenge and wish to pursue post-secondary education after high school.
AP gives students the opportunity to earn university-level credits or advanced placement at colleges and universities worldwide. It helps students increase their confidence, stand out in the university admissions process and broaden their intellectual horizons.
It has also been shown that students master in-depth content at the university level more easily after completing AP courses in high school.
Career and Technology Foundations (CTF)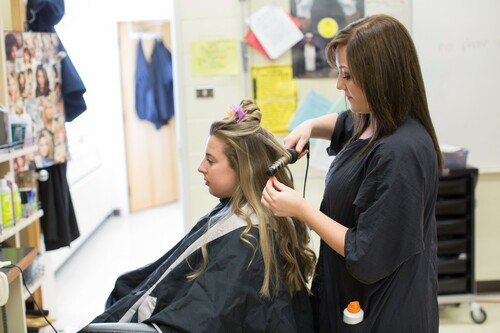 Career and Technology Foundations (CTF) is a new digital curriculum for students in Grades 5 to 9. It provides for flexible learning where students can explore interests and passions and begin to make connections to various occupational areas. 
Students can participate in hands-on learning experiences and gain skills in the areas of business, communication, human services, resources and technology.
Career and Technology Studies (CTS)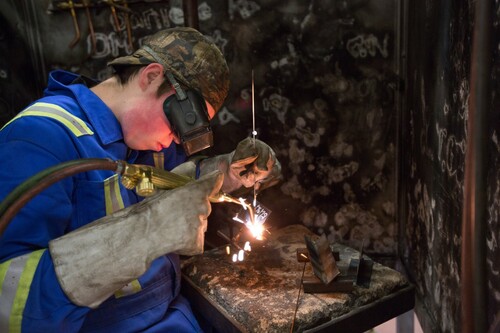 Career and Technology Studies (CTS) is a complementary program offered in our high schools. CTS courses offer students the opportunity to explore their passions, interests and potential careers.
Through CTS, students can:
Develop skills that can be applied in their daily lives
Refine career-planning skills
Develop technology-related skills
Enhance employability skills
Apply and reinforce learnings from other subjects
Prepare for transition into the adult world
Some of our CTS offerings include:
Auto Mechanics
Communication Technology
Construction Technology
Cosmetology
Fashion Studies
Foods
Information Processing
Management, Marketing & Finance
Tourism & Transportation
This program is offered at the following schools:
Green Certificate Program
In connection to our division's strong rural heritage, we offer the Green Certificate program for students interested in agriculture business.
Offered at the high school level, students can acquire the attitudes, skills and knowledge needed to be successful in the agricultural sector. Students learn through actively participating under the direction of experienced farm personnel. Students may earn a Level 1 (Technician) Green Certificate and up to 16 credits by completing a series of three courses in one of the following areas:
Bee Keeper Production
Cow–Calf Beef Production
Dairy Production
Equine Certificate
Feedlot Beef Production
Field Crop Production
Irrigated Field Crop Production
Sheep Production
Swine Production
This program is offered at the following schools:
Paving Healthy Pathways Program
Paving Health Pathways provides high school students with opportunities to explore a career in the health sector. Students will acquire the attitudes, skills and knowledge to work in occupations including healthcare, daycare and sports medicine.
Credits earned in the Paving Health Pathways program can work toward post-secondary certification. 
This program is offered at Sturgeon Composite High School.
Registered Apprenticeship Program (RAP)
The Registered Apprenticeship Program (RAP) is a great option for students interested in a career in the trades. RAP allows high school students to begin an apprenticeship training program as early as Grade 10. These students earn credit toward a high school diploma and a a paid registered apprenticeship program at the same time.
Students can select from more than 50 trades and occupations to explore. Each student is paired with an employer to gain an inside look at their chosen trade. This lets the student explore their interests and confirm whether the trade is a good fit. It also provides invaluable experience and training that gives the student a distinct advantage post graduation. 
Students spend time in school and industry throughout their high school semesters and the summer months. Program times are flexible and based on employer, student and school agreement. Employers pay the apprentice's wages and provide on-the-job training. Off-campus coordinators work closely with students and employers to ensure a safe and caring environment in which students learn the tasks of the trade and earn hours towards their apprenticeship. Students may earn a maximum of 40 credits (based on 1 credit per 25 hours) throughout a RAP program.
This program is offered at the following schools:
Work Experience
Work Experience is a for-credit high school program. It allows students to explore a career path they are interested in and to get ahead of the game with valuable skills training. 
Students are employed as part of a planned school program under the cooperative supervision of a teacher and employer. Students may earn credits at an existing work place, but the HCS3000 pre-requisite safety course must be completed, a learning plan developed and contracts and site visits completed before the program may begin. Students may earn up to 10 credits at each grade level, of which 15 credits will count towards diploma requirements. 
This program is offered at the following schools: