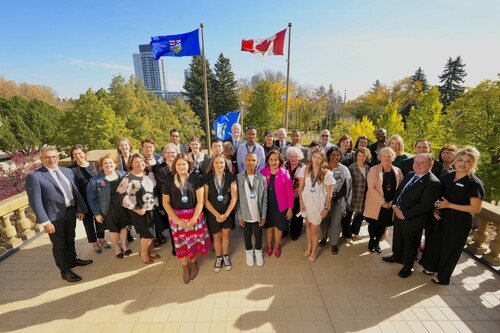 We are very proud to share that one of our Sturgeon Public Schools students received a 2023 Lieutenant Governor of Alberta Student Award!
Ty Balkwill—a student of our Sturgeon Public Virtual Academy—was honoured for demonstrating determination, initiative, and independence that led to his improved success both academically and personally.
The Alberta School Boards Association's (ASBA) inaugural Lieutenant Governor of Alberta Student Award ceremony was held last week at Government House to celebrate nine student recipients from across Alberta. The ceremony included remarks from the Honourable Salma Lakhani, AOE B.Sc., LLD (Hon), Lieutenant Governor of Alberta; the Honourable Demetrios Nicolaides, PhD, ECA, Minister of Education; and, Marilyn Dennis, ASBA President.