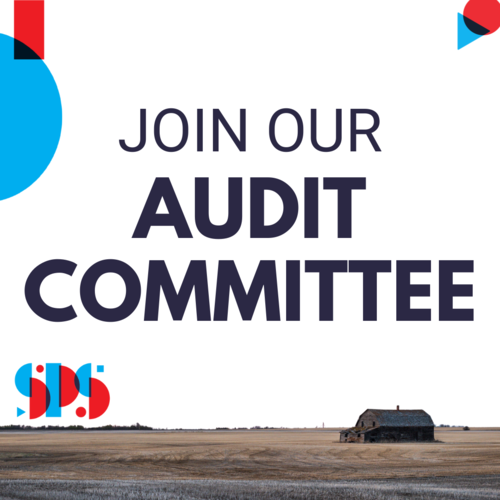 The Sturgeon Public School Division is requesting applications from members of the public to fill two (2) positions on our Audit Committee as public members.
The Sturgeon Public School Division Audit Committee is comprised of three (3) trustees and two (2) members of the public. The Committee will be responsible for recommending external auditors to the Board, reviewing the annual financial statements, and reporting to the Board, and attend to other matters as the board may determine (Education Act, Section 142).
Qualifications for the public members are:
ideally have financial experience and/or a professional accounting designation;
independent to the school division; and
have no financial or personal interests with the MNP audit firm
Public members will be compensated for their time on the Audit Committee per our Policy 430 Trustee Remuneration and Expense Reimbursement.
If you are interested in serving on The Sturgeon Public School Division Audit Committee please submit a letter of interest, which includes a brief summary of your work experience and qualifications, to: Liliana.LeVesconte@sturgeon.ab.ca.
Deadline for applications to be received is before or on February 28, 2023.
For further information please call 780.939.4341, ext. 1231.